Community Services
Won Life Early Childhood Development Centre
The Rotary Club of Bellville and Won Life have been associated over a number of years. The first major support was 10 years ago when we supported them in a 50% contribution towards the purchase of a mini-bus which was needed to assist learners to get to the school in the wet months. Since then, we have kept contact and assisted with minor projects and donation initiatives.
The current Covid-19 lockdown has resulted in Won Life needing to shut down all their services until further notice, this obviously has dire effects on those learners and their families who are now left vulnerable with most losing their jobs and no income for food to feed themselves and their families. Won Life could not stand back and do nothing and therefore initiated their Meet-a-Need Campaign in order to raise funds to provide weekly food parcels to each of their 120 learners and their families.
A food parcel costs R200 each and feeds a family of 4 people for a week. The total required per week is R24 000 and it has been wonderful to see the support of so many to keep this initiative going. This week marks 13 weeks of handing out food parcels and activity packs for the learners. The Rotary Club of Bellville is very proud to have been able to have secured and donated a total of R74 000.00 towards the Meet-a-Need Campaign to date. Pick & Pay Durbanville have also played a role providing food packs to Rotary Bellville for distribution by the Campaign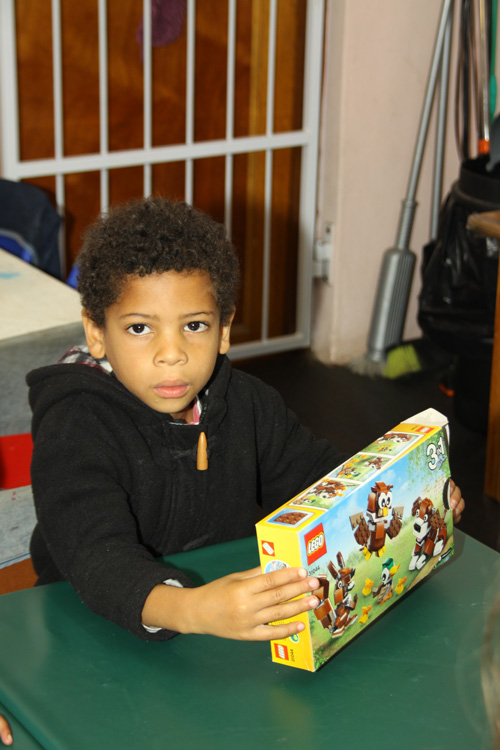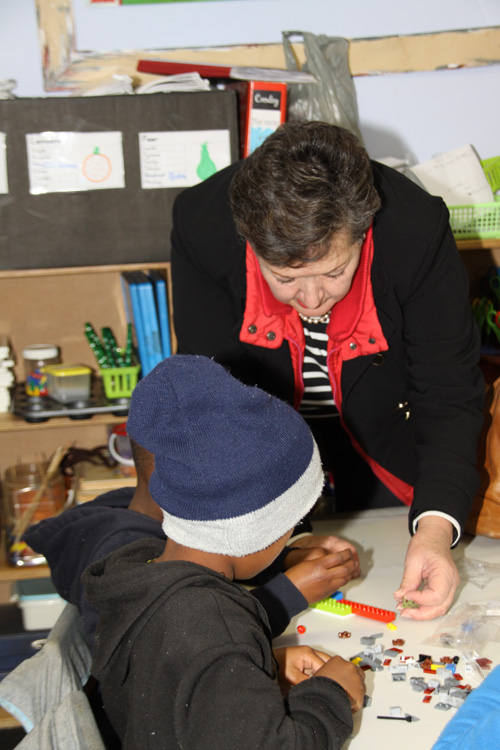 Community Services
Carel du Toit Centre for the Hearing Impaired
In 2015 the Rotary Club of Bellville teamed up with The Rotary Club of Bristol in the UK to provide a tennis court/netball court to the Carel du Toit Centre situated at Tygerberg hospital. The provision of a tennis and netball court is to improve hand/eye coordination of the learners. Benches, soccer/hockey goal posts and kitchen cupboards were also provided in this project for a total of R250 000.00.
In 2019 Rotary Bellville teamed up with the Rotary Club of Bristol in providing seven overhead mounted video projectors with a sound around system to facilitate teaching of the children at Carel du Toit by having the facility of working from the internet and providing visual content to improve the understanding of projects. The cost of the project was R65 000.00.
In 2020 we were able to provide books and stationary for the amount of R6 700.00 after receiving a donation from the Pleasant Valley New York Rotary Club.
The present needs of the school is to extend the after care centre which is urgently required  to meet the influx of children to stay after school time until they are able to be picked up by parents after their normal work day. The project is large and requires extensive funding.
Community Services
Hansel and Gretel Pre-School, Bellville South
The Rotary Club of Bellville has been associated with the Hansel and Gretel Pre-school for more than twenty years first providing and extension in 1996 to the school building and in 2005 providing facilities and a borehole for a sustainable garden to provide vegetables at the school for the school feeding scheme and excess vegetables to be sold in the community.
In 2005 sand pit facilities with a shade covering and in 2018 at a cost R30 000.00 an enhanced infrastructure and shade cloth covering was provided. In 2019 security walls were raised and a sliding gate was provided for the sum of R25 000.00.
Community Services
The Tygerberg Hospice Trust
Tygerberg Hospice has been a long time project of The Rotary Club of Bellville going back to the late ninety's. In 2003 the new training centre building was purchased and the Rotary Club of Bellville made a donation of R250 000.00 towards the purchase.
The Rotary Club of Bellville has continued its support of the facility such as donating paint and our members painting the administration building. We have also regularly supplied wheelchairs to the centre over the years the latest being seven wheelchairs in 2019 and five in 2020.
At present we are working on a crowdfunding campaign to raise much needed funds for Personal Protective Equipment (PPE) for the Tygerberg Hospice carers who are frontline workers, working tirelessly throughout the Covid-19 pandemic.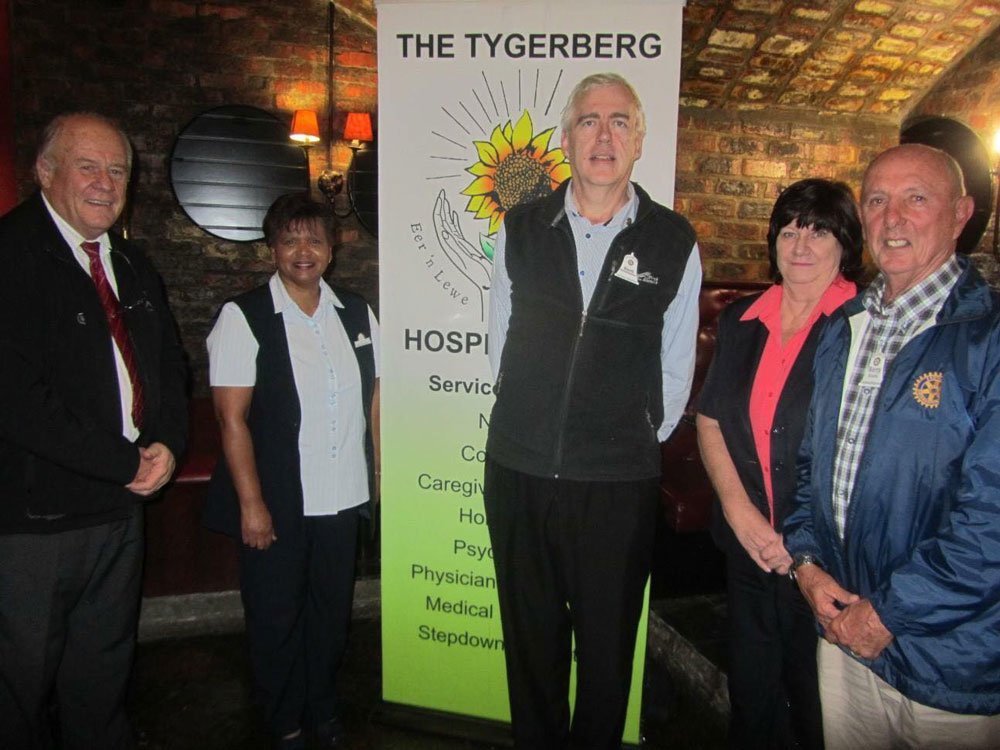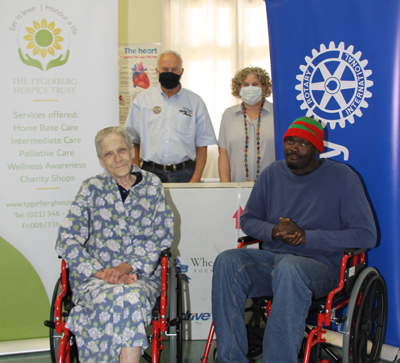 Community Services
Rotary Family Health Days
Rotary Family Health Days is the signature program of Rotarians for Family Health and AIDS prevention. It is an immense and impactful, Rotary led Nationwide health campaign held over three days in multiple African countries. Providing comprehensive free health care and screening services at selected sites to communities around the country.
2019 marked the seventh year that the Rotary Family Health Day programme has been in South Africa which took place at over 120 sites across the country. Members of the Rotary Club of Bellville worked closely in partnership with the National Department of Health and Medical volunteers; bringing free healthcare services to the community of Wallacedene.
Some of these services included testing and referrals for HIV, diabetes, hypertension and blood pressure, cervical pap smears, immunisation against childhood diseases and hand washing. Many people within the community were able to receive much needed care, which they may otherwise not have received.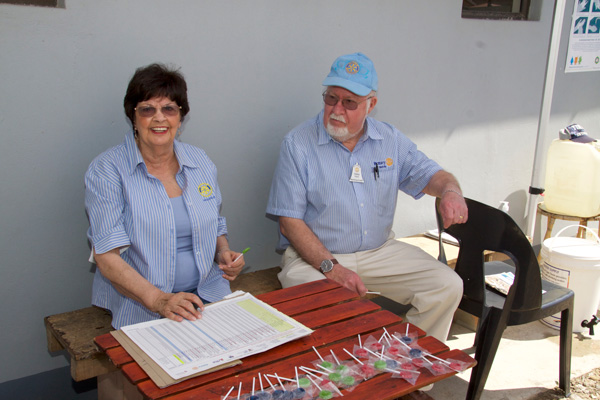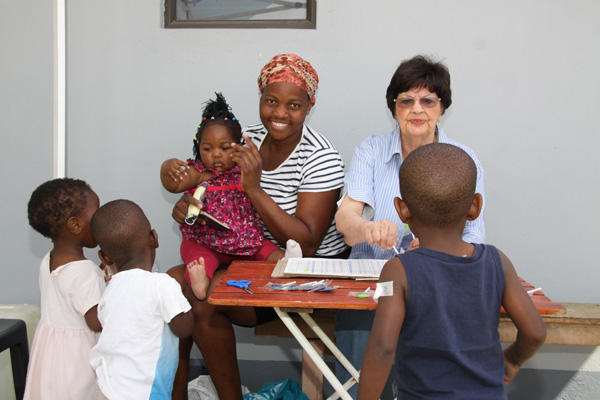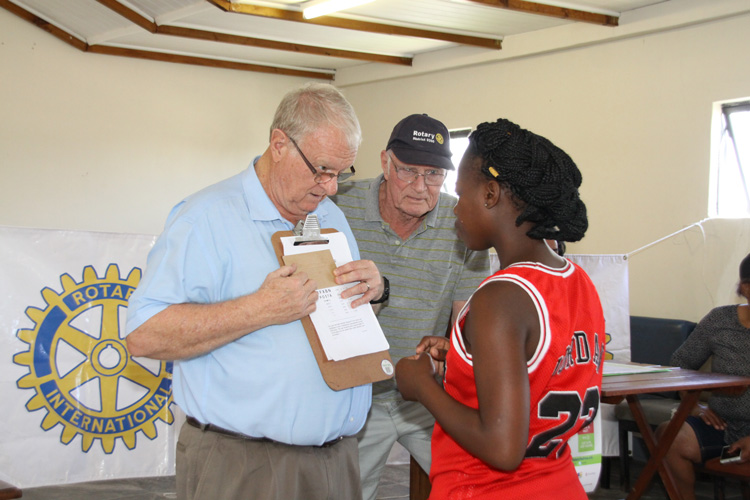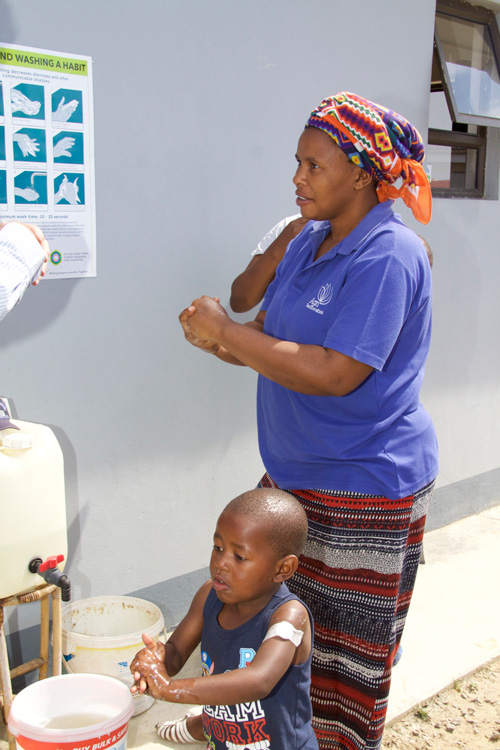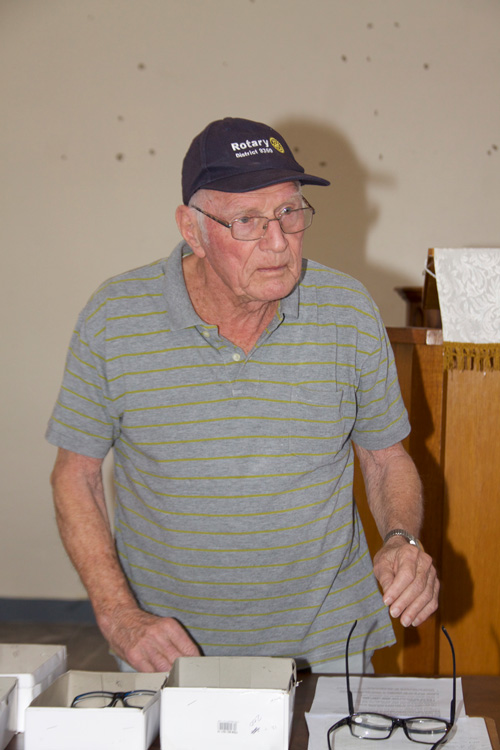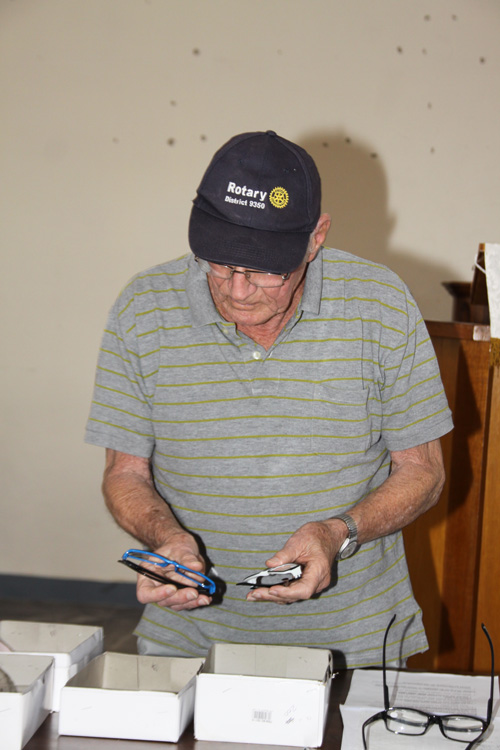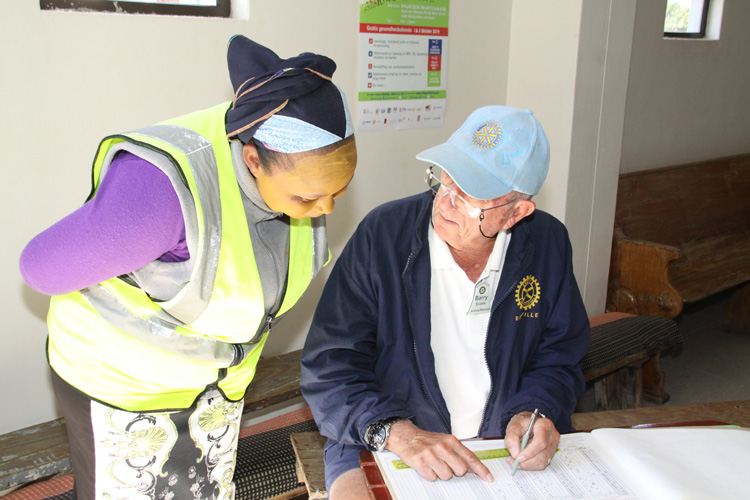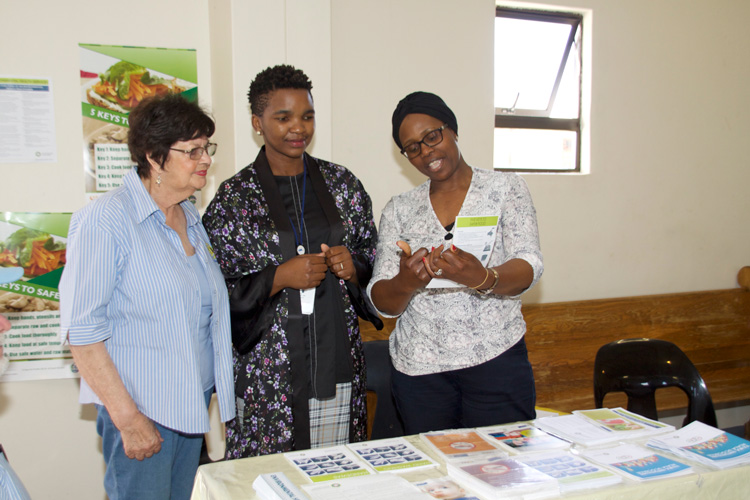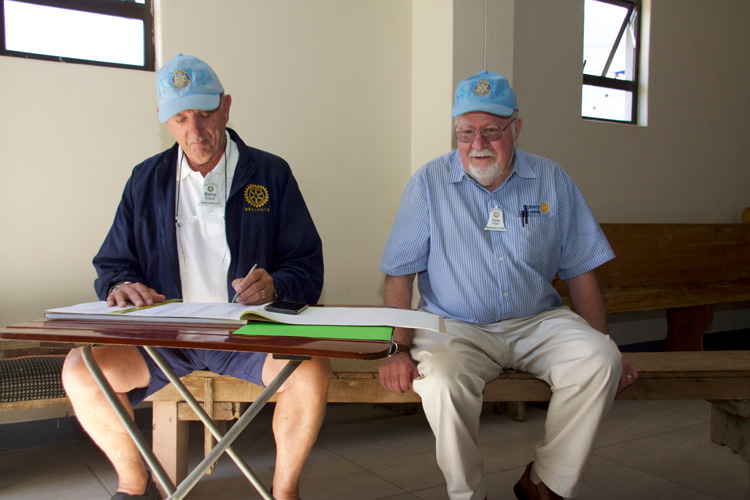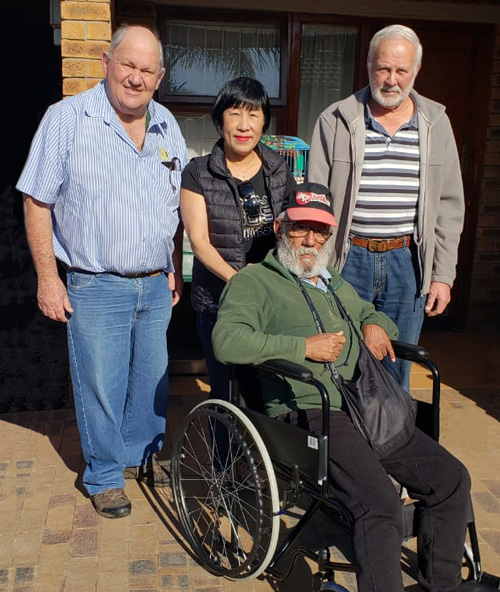 Community Services
Wheelchairs
With the help of Rotary Clubs from around the globe, the Wheelchair Foundation has been able to deliver more than 895,000 wheelchairs worldwide to Clubs at a much reduced cost.
The Rotary Club of Bellville receives wheelchairs via the Wheelchair Foundation, which we distribute to people in need, changing many lives with the gift of mobility.