Community Services
The Cape Town Cycle Tour
The Rotary Club of Bellville has a long history of involvement with the Cape Town Cycle Tour – dating back to when the finish was at Maidens Cove near Camps Bay in the early 1990's.
We have partnered with the Cycle Tour since then, initially looking after the bike park, then expanding to the entire finish area around Green Point Stadium which we still manage for the week of the tour. This helps the organisers manage the entire event more efficiently.
Our commitment to making the experience of the Cycle Tour a memorable one for participants aligns with the aims of the organisers. We work in consultation with them to ensure the rider experience to the finish is exceptional, so that participants look forward to riding again. It is the work of all our members, and partners for the event, that make this a great fundraiser and flagship event for our club. As you can imagine, the logistics of bringing 35 000 riders through the finish is massive, as is getting their families and/or friends to meet up with them after the event.
Involvement in events such as the Cape Town Cycle Tour is why Rotary organised and/or supported events are always a pleasure for participants and are also a great showcase for our organisation.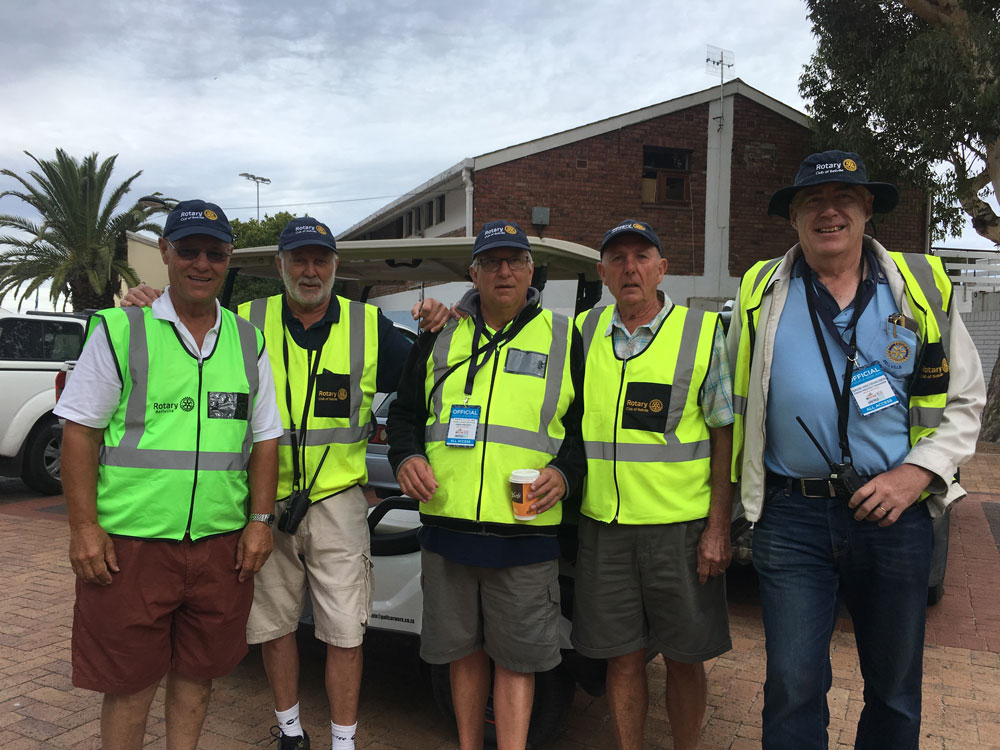 Community Services
The Rotary Run
The Rotary Club of Bellville in partnership with Pacer Running, hosted one trail run in a series of six this year. Due to Covid-19 this event has been put on hold, but we look forward to continuing it in the near future.
The Rotary Run is a fun event for the entire family, there are various distances suitable for everyone and many prizes to be won. The trails take place amidst the idyllic beauty of the Cape Winelands in the Bottelary Hills region, home to a number of acclaimed wine farms
Community Services
Choir Evening
We host an annual choir evening allowing school choirs to perform under eisteddfod conditions, showcasing their talents for family and friends in a non-competitive and affordable environment. This takes place annually in April.
All proceeds are donated to school projects that are provided for the enhancement of the music culture.